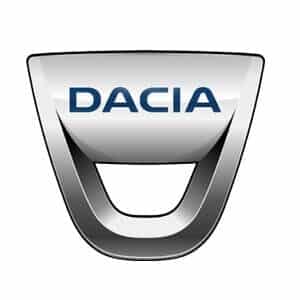 ---
Browse by Dacia Model (5 in total)
About Dacia
Romanian car manufacturer Dacia — full name: S C. Automobile Dacia S. A. — may have only really entered the public eye in the last decade or so, but it has actually been around much longer, since 1966 to be precise.
From 1966 to 1999, the company operated as a state-owned enterprise in Romania, before eventually being sold to Groupe Renault in 1999. Since privatization, it has become the country's largest company by revenue, and was responsible for about 8 percent of Romania's total exports in 2018.
The first car Dacia ever produced was the Dacia 1100, which was built using acquired designs and tooling from Renaut, specifically the Renault 12. The Dacia 1100 was even tested by Nicolae Ceausescu in 1968. The car was a great success, and followed with a self-developed Dacia 1300 in 1969.
New designs and ideas continued to pour out of the Dacia headquarters, and it quickly became the most common and sought-after car in Romania. Waiting lists on models from the 1300 onwards were often very long as many were impressed both with the Dacia design and overall reliability, something not often thought of when considering cars from the Eastern Bloc at the time.
After the fall of the Berlin Wall and the end of the cold war, Romania began its western shift, and in particular its cooperation and closeness with historical partner Renault. In 1999, Renault acquired the company, making Dacia its third brand, and offering up a wealth of technical expertise and components to make Dacia cars better than ever.
The first co-produced model was the SuperNova, an improved version of the Nova that included both an engine and transmission from Renault. Extra perks included a CD player, electric windows, and even air conditioning.
Fast forward to the 2010s and beyond and Dacia has firmly established itself not just as an Eastern European hub, but a pan-European brand. They are now responsible for some of the best-selling affordable cars in their chosen markets, such as the Dacia Sandero, and the Dacia Duster.