Select Your Model Year...
Choose the appropriate model year for the Citroen C5 you are trying to find the oil type & capacity for from the list below.
Citroen C5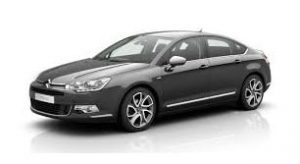 You can find 44 different trims for the Citroen C5 and their corresponding recommended oil type.
The years available stretch from 2000 through to 2018 and to view the oil type and capacity you just click to expand.
The C5 was first created as a large family car by French automaker Citroen in 2001.
Succeeding the Xantia, first editions were designed as either 5-door liftbacks or 5-door estates.
Six engine variants could be purchased, with an equal number of petrol and diesel, a 1.8-liter, 2-liter and a 3-liter the former, and a 1.6-liter, 2-liter and 2.2-liter the latter.
As the last Citroen to be created under the instruction of Chairman Jacques Calvet, careful attention was paid to the styling and quality of the build. An example of this quality can be found in the automatically controlled electric suspension installed in the C5; upon detection of the road type, speed and surface, the car would adjust the suspension height to improve the handling and ease of the ride. It was also possible to make manual adjustments to the suspension, raising and lowing the height of the vehicle, but this was kept in check if it became dangerous.
2004 saw a facelift designed to bring the design language more in line with other Citroens of the time, and this led right into the second generation in 2007. Now with a more aerodynamic shape, the C5 was displayed at the Frankfurt motor show, adding an estate version just a year later. Changes were made to the engine and fuel consumption to help lower emissions.
In 2016, the C5 was removed from the UK market due to poor sales, in its last year, only 237 cars were sold (when put in contrast with France at 6,549 the same year, it looked even worse).
Competition came from cars like the Peugeot 508, Toyota Camry, Ford Mondeo, Skoda Octavia and the Mazda 6.
Where the C5 continued to sell in France, technological features were added, one that was less common was the fact the C5s had a SIM card without a charged cost plan offering unlimited calls. In addition to this, there was a direct SOS emergency button that could call out for assistance in an instant.