Select Your Model Year...
Choose the appropriate model year for the Toyota Camry you are trying to find the oil type & capacity for from the list below.
Toyota Camry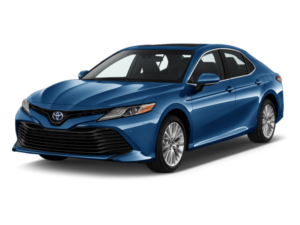 You can find 82 different trims for the Toyota Camry and their corresponding recommended oil type.
The years available stretch from 1997 through to 2023 and to view the oil type and capacity you just click to expand.
With over 10 million Toyota Camry's sold during its long life starting in the early 1970's you can see why the Japanese automobile manufacturer has continued to refine the model.
It was designed as a "world car" to appeal to as many markets and demographics as possible, a strategy that can pay off well just like the Ford Focus project.
First models were designated as "V10" and featured smaller engine choices to what would be expected by American consumers now.
Over the generations and as the models ran through "V20", "V30" and "V40" codes the car grew in size slightly from a compact to a mid-size car.
Along with the increase in size came an increase in engine sizes and built-in features such as ABS and power steering.
Modern examples show that the design has been kept fairly simple and the model is a great example of a simple car that can appeal to many different buyers.
Most recently the 2017 XV70 release of the Camry boasts the option of a hybrid system to help capture lost energy during braking to recycle it during acceleration.
Impressively the Toyota Camry has managed to cling onto sales even as the general market is moving towards crossover SUVs such as the Buick Encore.