Select Your Model Year...
Choose the appropriate model year for the Buick Regal you are trying to find the oil type & capacity for from the list below.
Buick Regal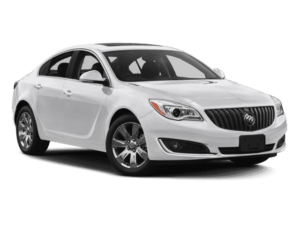 You can find 23 different trims for the Buick Regal and their corresponding recommended oil type.
The years available stretch from 1997 through to 2020 and to view the oil type and capacity you just click to expand.
The Buick Regal line has been running since 1973 and ultimately replaced similar lines that ran alongside it such as the Skylar and Century.
Over the generations, the car has been available in a variety of different styles including 2, 4 and 5-seat sedans, station-wagons, coupes and fastback.
It has also changed classification more than once, starting life as a mid-size car before being reclassed as a luxury car for 16 years before switching back to a non-luxury model.
2004 saw the fourth-generation model discontinued in the American market and put to rest until 2008 when a new Regal was released that was designed to be sold all around the world.
This new car lost a lot of its luxury appeal and was designed instead to appeal to the mass market using a wide variety of trims and engine choices for customers to choose from.
The new fifth-generation Buick Regal was branded as the Opel/Vauxhall Insignia and sold in Europe and in 2018 the car was branded as the Holden Commodore for the Australian/New Zealand market.
When the sixth-generation model was launched in 2018 sales in the USA crawled to a halt while Chinese buyers were snapping them up.
This led to Buick discontinuing the Regal model in North America and instead focusing it on the Chinese market with resources put towards crossover SUVs like the Enclave.