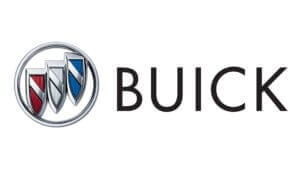 Buick is a luxury automobile brand that General Motors operates alongside their Cadillac and Chevrolet brands. You can find the oil types and volumes on this site by choosing your model from the list below.
---
Browse by Buick Model (9 in total)
About Buick
The Buick brand is part of the large and complex family of brands that make up the General Motors portfolio. Its formal name is the Buick Motor Division of General Motors, but it was actually founded as an independent brand back in 1899, which makes it one of the oldest American car marques. It was even Buick's executives that were behind the creation of GM and the establishment of Buick as its first major brand.
Buick has long been known for its association with luxury car models, but over the years its scope has widened to offer more affordable vehicles as well. In the early days of GM, Cadillac was placed at the top of the brand tree, with Buick just underneath.
One of the most notable features of Buick engines is their use of overhead valves, a design first pioneered in their first production vehicle, the 1904 Buick Model B. Through the decades, Buick has produced 34 car models that have since been discontinued, with a further 16 models that are still in production.
While Buick has strong all-American connotations, and isn't a brand that's well-known in Europe, it has found perhaps surprising success in China. Among the 16 Buick models on sale today, 13 of them are either entirely exclusive to the Chinese market, or include a version that is exclusive to the Chinese market.
For example, while the Buick Verano is currently China-exclusive, the Buick Enclave includes both a North American and Chinese version. The Buick brand has found a keen audience in the People's Republic, where even models that are discontinued in other markets often continue production there.
In the home US market, Buick has shifted all its attention to the creation of SUV models, abandoning all of its sedan models. Despite this, the tri-shield logo of Buick continues to be one of the most recognizable automotive logos anywhere you go.