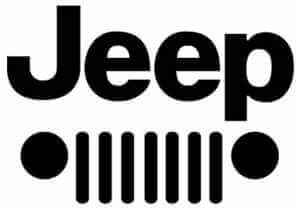 ---
Browse by Jeep Model (10 in total)
About Jeep
Jeep is an American vehicle marque sometimes erroneously attributed to GM, but actually starting as an independent brand back in 1945 before being acquired by Chrysler in 1987. The company started as part of Willys-Overland Motors from 1945 to 1963, with their first production models being the CJ series.
Before releasing the CJ models, however, Jeep was known as a producer of military-grade vehicles, with best-known models including the Bantam Reconnaissance Car, and the 1943 Willys Jeep. At the end of the war, Jeep continued to develop military vehicles, but had already begun exploring civilian vehicles, including the above-mentioned CJ series, which stands for "Civilian Jeep."
It does seem as though the word 'jeep' with a lower-case J did come before the brand name. The word itself has been used since at least the First World War when it was used to refer to tractors supplied to the US Army at the time. Even the precursor to the B-17 flying fortress was referred to as a jeep at one point. It was also a slang term for uninitiated troops in World War One, what we might call "greenhorns" now.
Later, however, during the Second World War, the term was standardized to refer to any 4WD vehicle of 0.5-1.5 tons capacity for reconnaissance or other army duty. It was from this definition and heritage that the Jeep (capital J) brand was born.
The brand has had a number of different owners over the years, but Chrysler is arguably the one that has helped them stick in the imagination of the public for so long. Now, of course, Jeep is part of the much larger Stellantis corporate group. Its current lineup includes compact models like the Renegade and Wrangler, as well as larger models like the Grand Cherokee SUV, and full-size Grand Wagoneer SUV, among others.
Among its many models, the best-selling one has been the Jeep Cherokee (XJ), manufactured from 1984 to 2014, and continued today as the Grand Cherokee. About 2.8 million of the Jeep Cherokee XJ models were sold from 1984 to 2014.