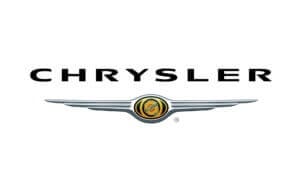 ---
Browse by Chrysler Model (7 in total)
About Chrysler
Chrysler is one of the largest and most iconic American automotive brands, and has been responsible for some of the most popular marques and models both in the US and around the world. It was originally founded back in 1925 as the Chrysler Corporation, which existed until 1998 before a period of huge corporate shifting began that has seen Chrysler now absorbed into the international automotive behemoth, Stellantis.
Unlike brands like Buick and Cadillac, which set out to create luxury brands, Chrysler was created by Walter Chrysler with more affordable models in mind. Their first creation was the Chrysler Six, a car most notable for featuring full-pressure lubrication, oil filters, an air filter, and a high-compression engine, all things that were largely absent from other contemporary vehicles.
Success came to the brand, even leading to the creation of the now unforgettable Chrysler Building in New York City, which served as the company headquarters from 1930 until the mid-1950s. More and more brands were added to the portfolio, including Jeep, Dodge, Mopar, Ram, and SRT, among others. During the 1960s, the company expanded aggressively into Europe before running into trouble in the 1970s.
It was Lee Iacocca that is credited for saving Chrysler during the 1980s, especially through the acquisition of the Jeep brand in 1987. It was in 1998 that the Chrysler company left behind its days as an independent American company and merged with Dailmer to create DaimlerChrysler, and later with Fiat to produce the short-lived mega-group FCA, which then merged with French giant PSA Group to create Stellantis.
The best-ever selling Chrysler vehicle was the Chrysler Newport, which was made from 1961 to 1981, during which time some 1.9 million units were sold. Among its other brands, best sellers include the Dodge Coronet, the Jeep Cherokee, and of course the Grand Cherokee and Wrangler, both of which continue to be popular today.