Select Your Model Year...
Choose the appropriate model year for the Ford Bronco you are trying to find the oil type & capacity for from the list below.
Ford Bronco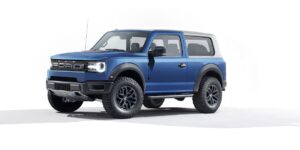 You can find 0 different trims for the Ford Bronco and their corresponding recommended oil type.
The years available stretch from 2100 through to 1900 and to view the oil type and capacity you just click to expand.
The original Ford Bronco nameplate traces its roots back to 1966 where it was on a large 2 door compact SUV that sold well in North America.
It served as a great crossover for those wanting a truck for work as well as the weekend.
As consumer tastes changed and people demanded better on-road performance with less requirement for off-road ability the car had to evolve to survive.
With each evolution through the 1960s, 1970s and 1980's the car lost much of its off-road ability to try to hold on to sales but over the decades its was a downward battle.
It was discontinued in 1996 as many car buyers were switching to station wagons and crossover SUVs like the Toyota RAV4 to fill the niche with lower running costs.
Ford quickly afterward launched the Expedition as a way to capture those potentially lost customers and gain even more of the SUV market.
The move to the Expedition was a success as sales quadrupled overnight thanks to its more all-around appeal with features such as 4-doors and comfort features such as a subwoofer.
In 2021 the Bronco made a return using the original as a base for the design this version will be offered as a 2 or 4 door this time.
Engine choices for this new Bronco are a long way off the original massive V8's it came with in the past, now the Bronco has either a 2.3 liter turbocharged or 2.7 liter twin-turbocharged gasoline engine under the hood.
A 7 or 10-speed automatic transmission will also make light work of transferring the engine's power through all four wheels.