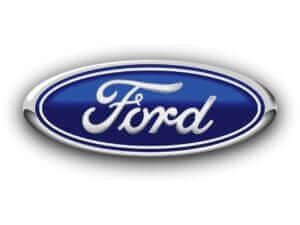 ---
Browse by Ford Model (29 in total)
About Ford
Is there an American car brand quite as iconic as Ford? It would be hard to argue otherwise, especially since while there are many famous American marques and automotive brands, none have achieved the incredible level of global reach that Ford has. One could say that "Ford" has become synonymous with the idea of a great American car.
Ford Motor Company, as it is now officially known, is the successor to the Henry Ford Company, which was originally founded in 1901, and operated through 1901 and 1902. In 1903, Ford was born with support from 12 investors, two of whom were none other than John and Horace Dodge of the Dodge car fame.
Many believe the Model T Ford to be the company's first vehicle, but this is incorrect. Ford went through models A, B, C, F, K, N, R, and S before getting to the Model T, but the Model T was the first one to sell in the millions, becoming one of the best-selling cars of all time. Building on this success, Ford continued to produce affordable and popular car models, until the war when their factories were commandeered to produce armaments, in particular B-24 Liberator bombers.
One of the most interesting things about Ford as a company and brand is that it has been in continuous family ownership since its founding back in 1903. The current executive chairman is none other than William Clay Ford Jr., the great-grandson of Henry Ford. Besides this, Ford is also known for its truly global reach, boasting major operations on virtually every occupied continent.
Another element of Ford's success of the years has been catering to a huge range of customers, offering budget-friendly sedans and hatchbacks, reliable commercial vehicles, powerful and stunning muscle cars, and sleek supercars. Its ability to adapt to market changes, as well as adopting successful designs from its global divisions and exporting them to willing markets has long been a cornerstone of Ford's brand "Greatness."