Honda Accord (incl. Acura TSX) Oil Type
---
Select Your Model Year...
Choose the appropriate model year for the Honda Accord (incl. Acura TSX) you are trying to find the oil type & capacity for from the list below.
Honda Accord (incl. Acura TSX)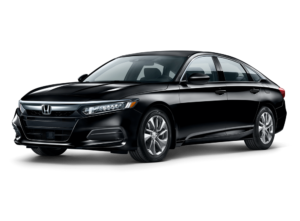 You can find 30 different trims for the Honda Accord (incl. Acura TSX) and their corresponding recommended oil type.
The years available stretch from 1993 through to 2015 and to view the oil type and capacity you just click to expand.
Introduced originally as a compact car (much like the Civic model today) the Honda Accord was reclassed as a mid-size car in 1989.
The first three generations of the car were available as hatchbacks, coupes or sedans with a fastback station-wagon style layout also available later on.
When the fourth-generation hit showrooms in 1989 car buyers found that the hatchback style layout was no longer available and the car was much larger.
Honda had totally revamped the Accord line and added new features not seen on other production models at the time such as high-tech lighting and optional all-wheel steering.
These changes helped the Accord push above 400,000 sales for the first time and the car stayed at that level of sales for around 25 years afterward - becoming one of the best-selling cars in the USA.
In 2002 the company discontinued the Accord in North America and instead released it under the Acura brand as the TSX.
Traveling through the 6 generations since the big change to becoming a mid-size car you can see the company stuck to this plan and perfected their offering.
Massive investment by the Japanese automobile manufacturer helped keep the safety scores high and the technology in the car be cutting-edge.
In 2017, the most recent generation (the tenth) of its design was released to the public and although the weight and size is increased the efficiency of the engines makes sure you get a better mpg.
Buyers can choose between a 1.5 liter or 2 liter turbocharged gasoline engine mated to a 6-speed manual or 10-speed automatic transmission.
Those opting for the larger 2 liter engine can also add an optional hybrid system that captures lost energy during braking to recycle during acceleration.
Safety ratings for the new model are near perfect with scores of 5 out of 5 stars across all disciplines with the NHTSA agency.