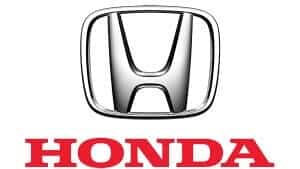 ---
Browse by Honda Model (12 in total)
About Honda
Honda Motor Co., Ltd is one of several Japanese automotive giants that has long created both popular cars, motorcycles and other power equipment. Unlike some of its Japanese peers such as Toyota, Honda's history as an independent automotive manufacturer doesn't go back before the Second World War.
Founder of the company Soichiro Honda was always a keen automotive enthusiast, but started his career building a company that made and sold piston rings and other precision parts to other automobile manufacturers, including Toyota. After losing business with Toyota due to poor quality, he set out to better understand their quality control processes, visiting factories and taking in everything he could.
The modern Honda Motor Company was founded in 1948, born out of the Honda Technical Research Insititute set up by Soichiro Honda from the money he made selling his bombed-out facilities to Toyota. Honda started its business with motorized bicycles, culminating in the 1949 Honda D-Type, and eventually leading to Grand Prix victories in 1961.
In 1963, Honda released their first production vehicle, the T360 pickup truck, a small model taxed under the more affordable "Kei car" bracket. In the same year, they released the iconic S500 sports car, which drew on the motorcycle heritage of Honda by using chain-driven rear wheels.
After launching its first production models, it didn't take long for Honda to explode onto the scene with many more models, even growing into aircraft and watercraft, as well as power equipment, mountain bikes, ATVs, and robots, and building factories and plants all over the world. In the years leading up to the 2020 pandemic, Honda was averaging vehicle sales of about 1.5 million annually.
The best-selling Honda car ever has been the Honda Civic, a car that was first launched back in 1972 but continues to the present day. Up to 2021, there have been 27 million units sold, with new variations and models arriving all the time. Honda also enjoys a strong reputation for reliability both with its cars and motorcycles, but in particular the latter, where they are second only to Yamaha in Consumer Reports reliability ratings at the time of writing.