Select Your Model Year...
Choose the appropriate model year for the Honda Civic you are trying to find the oil type & capacity for from the list below.
Honda Civic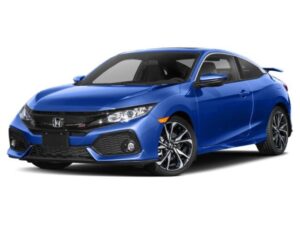 You can find 46 different trims for the Honda Civic and their corresponding recommended oil type.
The years available stretch from 1993 through to 2023 and to view the oil type and capacity you just click to expand.
Tracing its roots back to the early 1970s the Honda Civic has always been sold as a small car, first classified as a subcompact car before growing slightly into a compact car in 2000.
Other subcompact cars that this competed with over the years include the Ford Fiesta and the Toyota Yaris.
Looking back at the original Civic's being sold you see a very simple, small car that appealed to those looking for a basic runaround - such as elderly and new drivers.
Over the generations of redesign by the Japanese automobile manufacturer you can see the trims and level of customization expand dramatically.
Buyers could turn the simple tiny car into a low-cost family car with a boot for shopping or add performance parts to create a hot-hatch that rivals the competition.
Another aspect that changed over the years was safety, originally this wasn't an important factor as tests done by an Australian car safety body showed using second-hand Civic's they bought.
Pre-1990 the car was deemed "significantly worse than average" by them but over the next 20 years that seemed to change and now the cars are some of the safest on the road.
Sales remain very strong for the Civic model with sales pushing well above a quarter of a million each year in the United States.