Select Your Model Year...
Choose the appropriate model year for the Hyundai Elantra you are trying to find the oil type & capacity for from the list below.
Hyundai Elantra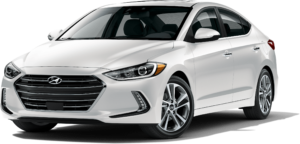 You can find 23 different trims for the Hyundai Elantra and their corresponding recommended oil type.
The years available stretch from 2007 through to 2023 and to view the oil type and capacity you just click to expand.
Marketed as the i30 and Avante in some markets, the Hyundai Elantra is a compact car that began selling in 1990.
Competing against the Ford Sierra and Vauxhall Cavalier the Elantra had the benefit of being much cheaper to buy for customers, though lacking slightly in features and quality.
When the second generation model hit the showrooms in 1995 buyers had the new choice of opting for a station wagon layout instead of the 4 door saloon.
In the year 2000, the options changed again for the car and buyers could choose between a 3 or 5-door hatchback though standard features like multiple airbags and air-conditioning improved.
This new car shared a platform and technology with the Kia Sportage as the 2 companies began working together and sharing patents.
In 2006 the hatchback layout was scrapped and the car returned to its traditional saloon configuration of 4 doors and a boot.
Engine sizes across the car's different evolutions were always around the 1.5 to 2-liter and a manual or automatic transmission was always on offer.
2020 saw the latest rendition of the Hyundai Elantra and it has come on leaps and bounds from the cheap car option that it started life as.
In terms of styling, it matches if not beats a lot of its competitors as the company continues to push itself up and above the competition in that area as well as technology.
Sales have climbed to new record highs across all regions helping the car push half a million sales for several years recently.