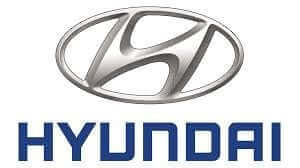 ---
Browse by Hyundai Model (23 in total)
About Hyundai
The Hyundai Motor Group is part of the larger Hyundai multinational conglomerate based in South Korea. The original Hyundai company was founded back in 1947 as a construction company, eventually giving rise to the Hyundai Motor Company founded in 1967. That original company grew to become what is now the Hyundai Motor Group, brought together in 1998 to encompass the many subsidiaries it now owns, and employing some 278,000 people worldwide.
The first model the company ever released was the very familiar Cortina model, made in conjunction with Ford. In 1974, Hyundai enlisted the help of British car executive George Turnbull to come in and help them create their own model, the result of which was the Hyundai Pony, the very first South Korean car. The Pony was eventually even exported to Canada, where it found considerable success.
Through the years, Hyundai continued to expand its operation into India, China, and other countries, developing both manufacturing and research centers. For many years, it competed alongside Korean rival Kia, until 1998 when the Asian financial crisis caught up with Kia's ambitious expansion plans. At that point, Hyundai acquired a 51-percent stake in Kia, eventually diluting down to their current holding of 33.88 percent at the time of writing.
In more recent years, Hyundai — along with new corporate ally Kia — has been once again aggressively pushing into international markets with new, innovative and stylish models that are marketed as both affordable and reliable, while really looking the part as well. They have made significant progress in the development of both hybrid and electric vehicles, too, challenging the dominance of companies such as Toyota in hybrid cars, and Tesla in electric vehicles.
The current Hyundai range includes sedans, hatchbacks, SUVs, and even a luxury brand, Genesis. Models range from the sleek Elantra Hybrid to the 3-row Palisade SUV, and the much-anticipated IONIQ 5 electric SUV that offers up to 303 miles of range and a 320-hp powertrain.