Select Your Model Year...
Choose the appropriate model year for the Hyundai Nexo you are trying to find the oil type & capacity for from the list below.
Hyundai Nexo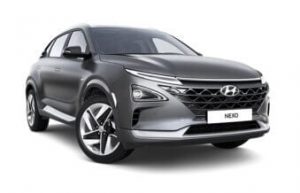 You can find 1 different trims for the Hyundai Nexo and their corresponding recommended oil type.
The years available stretch from 2018 through to 2023 and to view the oil type and capacity you just click to expand.
Acting as the flagship car for Hyundai's "eco-car" range, the Nexo is a hydrogen fuel cell electric vehicle that was first unveiled back in 2018 at the Consumer Electronics Show in Las Vegas. Before the Nexo, Hyundai had released the Tucson FCEV, but the Nexo marked a significant step forward both in terms of technology and design.
The Nexo is built as a 5-door crossover SUV in style, and boasts an impressive range of 380 miles, which is an improvement of 90 miles compared to the Tucson FCEV's best range offering. There are 3 fuel tanks in the Nexo, allowing for storage of 156 liters (6.3kg) of hydrogen fuel. That's up from just 140 liters (5.6kg) on the Tucson FCEV.
Sales began in South Korea in early 2018, slowly at first with just 727 units sold in the first year. By the end of 2019, however, a further 4,194 units were sold, and another 5,097 in 2020, meaning more than 10,000 units have now been sold in Korea. The Nexo is also on sale in the US, UK, and in Australia for lease only.
It's not only in its hydrogen fuel cell technology and range that Hyundai intended to impress with the Nexo. They also installed state-of-the-art air purification systems that can remove 99.9% of potentially harmful PM2.5 particulate matter in a 3-step filtration process. It also comes with blind spot monitoring, lane keeping assist, highway driving assist, and a remote parking assist feature that is capable of autonomously parking and retrieving the vehicle.
In terms of safety, the Hyundai Nexo has achieved a 5-star rating from Euro NCAP, which makes it a great family car choice. However, the starting price for the latest model is currently at around $60,000, which would price many out of the market straight away. The lack of availability of hydrogen fuel outside of states such as California is also a challenge.