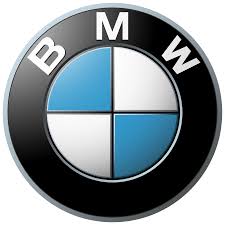 ---
Browse by BMW Model (17 in total)
About BMW
Bayerische Motoren Werke AG is the official name in German for perhaps one of the best-known car brands anywhere in the world, namely BMW. This company was first founded back in March 1916 by Franz Joseph Popp, Karl Rapp, and Italian-Austrian financier Camilio Castiglioni. Its initial name in 1916 was Bayerische Flugzeugwerke, but was renamed to the more familiar BMW in 1922.
Despite their now global fame for luxury cars and motorcycles, the first products to come out of their facilities were aircraft engines, specifically the BMW IIIa. The company didn't move to car production until 1928. The post-war years forced them to think about new revenue streams, and motorcycle engines offered one of the first and best options. They then developed their own BMW motorcycle, the R 32 in 1923.
Interestingly, following the Second World War, BMW was banned from automobile production at first, but survived by making cookware and bicycles. They resumed motorcycle production in 1948, and car production in 1952, with the first post-war model being the r BMW 501 luxury saloon.
Things have come a long way since those post-war days, however, and BMW now commands a number of well-known brands, including (but not limited to) Alpina, Mini, Rolls-Royce and numerous specific BMW brands, such as "i" for its electric cars and "X" for its SUV line.
Among all its models over the years, none has found the same success as the now-iconic BMW 3 Series. The BMW 3 Series was first launched back in 1975 and data shows that up to 2015, more than 14 million units had been sold. Those for whom the 3 Series and other sedan models didn't quite pack enough punch were treated to the creation of the M Series, a high-specification equivalent of each sedan — so, 3 Series became the M3, for example — that offered features one might expect to find only on a track-ready race car.
At the time of writing, BMW has developed into a company controlling some $236 billion in assets (as of 2021) and employing around 120,000 people worldwide. Their main focus now, as with many OEMs, is shifting their product line toward hybrid and electric models.