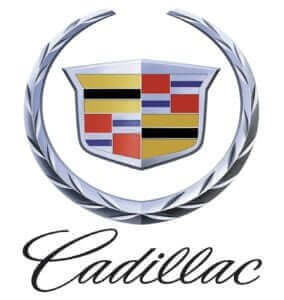 Operated by General Motors, Cadillac is the upper-level luxury brand that sits just above Buick – another brand of theirs. You can find the popular Cadillac models sold over the last several decades in the list below and by clicking on them you can learn about their oil type and volumes.
---
Browse by Cadillac Model (12 in total)
About Cadillac
You might have heard that common turn of phrase when people describe something as "the Cadillac of" whatever type of thing it is. There's a good reason that such a phrase was coined, since Cadillac has long sat as General Motors' top-end luxury brand since they acquired it back in 1909. The company itself, now known as Cadillac Motor Car Division was first founded as an independent company back in 1902, just a few years later than fellow GM brand Buick. It was also brought into the GM fold shortly after Buick.
In its earliest days, the most attractive part of Cadillac to GM wasn't the well-established luxury brand (although that definitely came in handy) but rather the fact that Cadillac precision parts were made to be interchangeable. This meant that mass production of the cars and parts was a real possibility, a huge plus back then when luxury cars were still thought of as individually crafted items.
The first model Cadillac made was the 1903 Runabout, a two-seater "horseless carriage" design with a 10-hp single-cylinder engine. The "Cadillac" name was used after the founder of Detroit, Antoine Laumet de La Mothe, sieur de Cadillac. In the decades that followed, Cadillac would become renowned for its large and luxurious sedan and tourer vehicles.
Since the year 2000, Cadillac has entered what it has called the "Art and Science" era of production. Far from just producing luxury sedans and tourers, the brand has expanded its selection of SUV to include the SRX and Escalade models.
More recent news also shows that they are in the late stages of development for a new show car version of the Cadillac Celestiq, a hand-built EV that they have already started to refer to as the "all-electric flagship sedan" design. That car is set to go into production in 2023 with a starting price of about $300,000, perhaps spawning a whole new generation of electric Cadillac vehicles.