Chevrolet Camaro Oil Type
---
Select Your Model Year...
Choose the appropriate model year for the Chevrolet Camaro you are trying to find the oil type & capacity for from the list below.
Chevrolet Camaro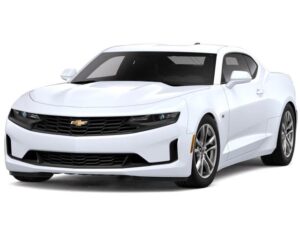 You can find 23 different trims for the Chevrolet Camaro and their corresponding recommended oil type.
The years available stretch from 2009 through to 2023 and to view the oil type and capacity you just click to expand.
Hitting the roads during the 1960s in the glory days of muscle cars was the Chevrolet Camaro -although a little late to the party.
Chevrolet knew they had to quickly catch this new wave of exciting full-size cars with big engines that American's were flocking to.
To take on the likes of the Ford Mustang and Dodge Charger the American automobile manufacturer set their designers to the task and they produced the Camaro.
Although the company didn't see the same record-breaking sales that Ford did with the Mustang they still scored pretty well achieving sales of almost 250,000 in one year.
Further refinement of the Camaro in the 1970s saw a legendary car that had no problem continuing to steal sales away from the other muscle cars in the market.
Due to the oil crisis starting in the 1970s and showing the world just how vulnerable oil prices are the company knew the next edition of the car had to be lighter and feature smaller engines.
With the introduction of the third-generation Camaro, buyers found the car was significantly lighter and featured mainly engines of 4 cylinders and efficiency technology to get the most out of the fuel.
This tradition of aerodynamics and fuel efficiency technology continued further with each new version of the car making the car lower and flatter.
It wasn't until the designers went back to the original 1960's design in 2010 and effectively brought it back to life that sales doubled instantly - though nothing like the original sales in the 1960s.