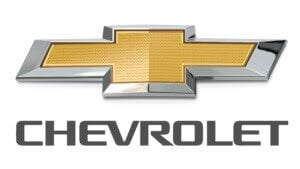 Chevrolet is a brand operated by General Motors that mass-produce automobiles for the general market, sitting in the middle of the price point. You can find many of the popular models produced by Chevrolet and their oil types further down this page.
---
Browse by Chevrolet Model (19 in total)
About Chevrolet
Founded in 1911 as a private company before being acquired by General Motors in 1918, Chevrolet is arguably one of the most iconic American automotive brands of all time. While GM brands like Buick and Cadillac didn't find as much success outside of North America, Chevrolet has found considerable acclaim and popularity, and not just for luxury sport models like the Corvette.
The founders of Chevrolet were Arthur and Louis Chevrolet, along with William Durant. Louis Chevrolet was a race car driver from Switzerland in 1911 when he and his brother Arthur and their business partner Durant got together to form the company. As a racing driver, Chevrolet drove Buicks, and was hired by Durant for this purpose.
Chevrolet was thus a junior brand to Buick at the time of founding, relying heavily on its unique overhead valve engine designs. The first car they produced was the beautiful but very expensive Chevrolet Series C Classic Six. Differences in opinion over design led the Chevrolet brothers to exit the company in 1914, allowing Durant to make the company more profitable with a more affordable Series 490.
Chevy's success under Durant actually allowed him to purchase a controlling interest in GM, a company from which he'd been fired back in 2010, and thus the Chevrolet brand was brought into the GM family. It was in the years following the end of World War Two that saw Chevrolet cars really explode onto the scene.
Models like the Chevy Bel Air became instantly iconic, and even potent symbols of the prosperous post-war American era. Later, it was sports cars such as the Corvette that took the brand even higher, generating a symbol of personal financial success and American engineering prowess.
In the modern day, Chevrolet continues to rely most heavily on its American market, to which it sold about 1.5 million cars in 2021. However, emerging markets such as Brazil and China also provide huge support with 242,000 units sold in the former and 230,000 in the latter during 2021.