Select Your Model Year...
Choose the appropriate model year for the Ford Mustang you are trying to find the oil type & capacity for from the list below.
Ford Mustang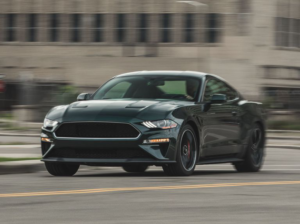 You can find 35 different trims for the Ford Mustang and their corresponding recommended oil type.
The years available stretch from 1994 through to 2023 and to view the oil type and capacity you just click to expand.
Over the years since 1965 when the first Ford Mustang hit the roads, it has gone through many radical changes.
Originally the car was a muscle/pony car capable of seating 2 people inside and featured exciting powerful engines.
The introduction of this model brought great success for Ford who achieved record sales of 318,000 in one year.
With the release of the second generation in 1973 the new Mustang II as it was called focused on what the original did best and capitalized on it.
Unfortunately, this was just as the oil crisis hit and not only did the price of oil rocket but supplies dwindled making larger engine cars such as this undesirable.
The market for cars now switched demand to smaller more fuel-efficient examples and so the designers hit the drawing board.
Taking cues from the Dodge Charger that also scrapped the muscle car layout Ford knew they needed to adapt in order for their flagship model to survive.
What appeared as the third generation (1979) Ford Mustang was a much different car, a 4 seat hatchback or convertible with boot space.
Engine options were revised with more resources put to the fuel-efficient options though larger options were available under limited special edition trims such as the SVT.
This move continued through the 1990s as the fourth-generation Mustang was released and saw a more modern aerodynamic set of aesthetics applied.
For the fifth generation in 2005 as the world was bouncing back from the .com bubble the designers returned the car back to its glory and released something that looked like the original 1960's model.
When the sixth generation hit the showrooms in 2015 customers were delighted to see an impressive modern rendition like the last model but refined to be a globally competitive muscle pony/muscle-car yet again.