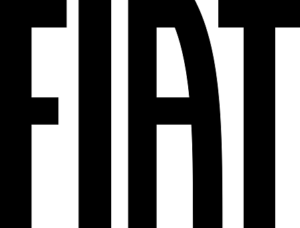 ---
Browse by Fiat Model (9 in total)
About Fiat
In the political world, the word "Fiat" carries numerous negative connotations, but of course in the automotive world, it's quite different. Fiat Automobiles S.p.A, which was originally called FIAT — an acronym for Fabbrica Italiana Automobili de Torino — has a long history dating back to the very end of the 19th century.
In the early 20th century, Fiat produced its first car, the 3 ½ CV, producing just 24 units in total. Clearly they were onto the idea of a limited edition before it became the "in" thing to do in the car production world. By 1903 they had made their first truck, and by 1908 had begun to export units to the US market. They even dabbled — as many car companies did at this time — in aircraft engines.
By the late 1920s, after numerous disputes and conflicts with workers taking over the plant and even hoisting communist banners, the unions and government agreed to build a new plant in Lingotto that made use of assembly lines, becoming the largest and most productive plant of its kind in Europe. It wasn't long before Fiat was dominating the marketplace.
The peak of Fiat's productivity came in 1970 when the company was employing some 100,000 people and producing around 1.4 million cars annually. Now of course, thanks to its merger first with Chrysler to form FCA, and later with PSA to form the international giant Stellantis, Fiat is part of the second largest automobile group after Volkswagen, and has a major global presence.
Fiat's current range of cars focuses more on smaller compact and city cars, as well as crossovers and family-friendly models. Its current flagship compact is the Fiat 500 and its many derivatives, and larger models include the Panda, 500X, and Doblo. They also make trucks (Fiat Toro), and commercial vans (Fiat Fiorino). They also have a charming Roadster, the Fiat 124 Spider.