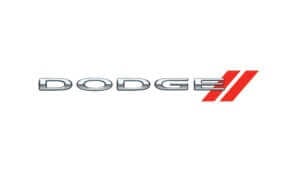 ---
Browse by Dodge Model (12 in total)
About Dodge
While people may most commonly understand the Dodge brand to be simply part of the Chrysler family, it actually started out as an independent company just like many brands of the big companies like GM, Ford and Chrysler. Dodge was first founded well over a century ago back in 1900 by brothers John Francis Dodge and Horace Elgin Dodge. In fact, its founding name was the Dodge Brothers Company.
Dodge started its life as a parts manufacturer, supplying larger brands like Ford. They began building cars in 1914, starting with the Dodge Model 30-35 touring car. Tragically, however, the two brothers both died in 1920, John from Spanish Flu and Horace from complications arising from the same flu. Their company was sold by their family in 1924, and was then subsequently bought by Chrysler in 1928.
The vehicles that Dodge is best known for are arguably their pickup trucks, but of course they also became very well known for their full-size sedan cars like the Dodge Coronet and the Dodge Charger. Between 1959 and 1976 they also marketed the smaller Dodge Dart, and all their models were quite successful up to a point, that point specifically being 1973.
In 1973, a global oil embargo led to rapidly increasing gas prices, which drastically affected the attractiveness of Dodge "gas guzzler" cars, and other similar muscle cars from other brands. The company almost went under, but the 1980s saw the arrival of their "K Platform" which brought the Dodge Caravan, Dodge Stratus, and Dodge Intrepid, all of which helped bring business back to life.
Right now, Dodge is a part of global giant Stellantis, and has seen some of its best-known high-end brands like Dodge Ram and Dodge Viper split off into their own separate entities. The Dodge lineup currently includes the Challenger and Charger sports sedan cars, as well as the Durango and Journey SUV models.