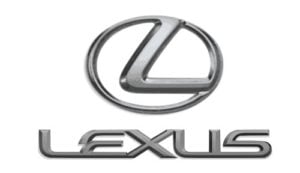 ---
Browse by Lexus Model (10 in total)
About Lexus
It seems just about every mainstream OEM now has a luxury wing operating in parallel with them. Lexus was founded back in 1989 by Toyota to help the company compete against others who had already established their brands, such as Acura for Honda, and Infiniti for Nissan. While some people still see Lexus as merely a producer of "Luxury Toyotas" most have come to see Lexus as a unique stand-alone brand.
The story of Lexus begins in the 1980s with the so-called F1 project. Toyota's main Japan-based competition at the time, Honda and Nissan, were working on their own luxury wings, and so Toyota's chairman Eiji Toyoda issued a challenge to his team to "build the world's best car." So began the Flagship One, or F1 project.
For those involved in F1, the challenge was to escape their conventional thinking and create a luxurious and well-appointed car that the international market would love. The typical Japanese domestic designs were more conservative and focused on function and reliability, but F1 had to be more than that. The first model they came up with was the 1989 Lexus LS 400 sedan.
Lexus employed Saatchi & Saatchi to help promote this new brand, and a specialized unit was created to push Lexus and its new creation the LS 400 hard. Their work started back in 1986 with the choosing of the name "Lexus" which was derived from a previous favorite for the brand name 'Alexis.' To avoid Lexus cars being too closely associated with Alexis Carrington from Dynasty, the name was modified to Lexus.
Since their founding, Lexus has developed 10 lines of sedan cars, 5 lines of luxury SUVs, and even one minivan variant, the Lexus LM. High-performance versions of the cars are denoted with an "F", such as the Lexus CT F SPort. The current available range includes a compact hybrid, 3 sedans, 2 coupes, 4 crossovers, 2 full SUVs, and the minivan introduced in 2020.