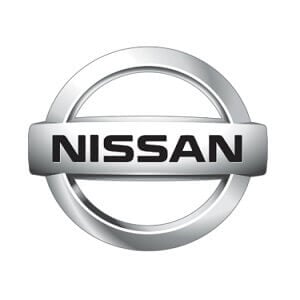 ---
Browse by Nissan Model (20 in total)
About Nissan
Nissan is unquestionably one of the world's most famous car brands, and one of the "big 3" core Japanese brands, along with Toyota and Honda. The Nissan Motor Corporation, as it now is, can trace its history back to 1933, but has since grown into a huge international corporate interest that employs more than 136,000 people.
A key founder in Nissan's history was Masujiro Hashimoto, who founded the Kaishinsha Motor Car Works back in 1911 in Tokyo. Their first car was the 1914 DAT, an acronym of the initials of the surname of the 3 principal company investors. The company underwent numerous name changes through the 1920s, creating the Datsun brand, one that would eventually be acquired by Yoshisuke Aikawa and his new Nissan Sangyo company.
Combining Hashimoto's automotive expertise with Aikawa's established industrial presence and capital created the idea for a subsidiary, Nissan Motor Co., Ltd. They built their first plant in Yokohama in 1935, and began exporting from the same year. After the war, in the 1960s, Nissan merged with Prince Motor Company, which brought some of the best-known models into the Nissan fold, namely the Skyline and Gloria.
Nissan was quick to expand not just its sales but manufacturing into overseas markets and territories, determining early on that it would be more economical to make and sell Nissan cars in the US rather than exporting from Japan, for example. By the early 1980s, Nissan was the best-selling car brand in Europe.
Not everything has gone so swimmingly as time went on, however, and the company was forced to enter a strategic alliance and partnership with France's Renault back in 1999. Since then, this alliance has grown to the point where in 2013, one in ten cars sold worldwide came from the Renault-Nissan Alliance. Currently, it also includes Mitsubishi, Dongfeng Motor Group, and others, forming a competitive partnership to counter the likes of Stellantis and Volkswagen groups.