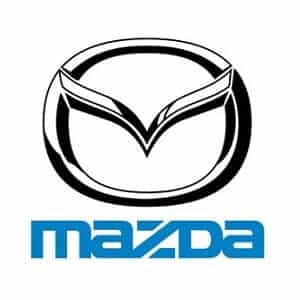 ---
Browse by Mazda Model (14 in total)
About Mazda
Founded more than 100 years ago by Jujiro Matsuda, Mazda is the Hiroshima-based and fifteenth-largest automaker in the world. Like many of what are now the largest car OEMs in the world, Mazda didn't start out in the automotive industry. In its earliest days, it was a cork-making factory that actually had to be saved from bankruptcy by local banks and business leaders in 1927.
So how did the "Zoom Zoom" brand that everyone knows now come about from this corky fiasco? The then-named Toyo Kyogo shifted production to machine tools, and then to vehicles in 1931. Their first vehicle was known as the Mazda-Go auto rickshaw, a 3-wheeled open bike "truck." However, like many Japanese companies, their focus shifted to weapons production during the war years.
An interesting fact about Mazda as a brand is that while all the vehicles they produced in the post-war years bore the name "Mazda" the company itself didn't adopt that name until 1984. Among their first Kei cars was the Mazda R360, which was first introduced in 1960. Other passenger car models followed, such as the Mazda Savanna, Mazda Cosmo, Mazda Capella, and several others.
Those early days when Mazda employed rotary engines were very successful until the 1973 oil crisis, after which people sought more efficient alternatives. In 1974, and running up to 2015, Mazda entered into a lasting partnership with Ford, with the latter acquiring a 24.5-percent stake in the business, which in 1995 became 33.4 percent.
Fruits of the Ford cooperation include the Mazda Bongo and Titan cab-over trucks, as well as the Mazda Familia, which was used as a platform for the Ford Laser and Ford Escort models. In the years that followed the end of the partnership, with Ford's holding diluted all the way down to 2 percent before selling out, Mazda formed a partnership with Toyota.
Toyota still holds a 5-percent stake in Mazda, with their biggest prize for that investment being access to Mazda's arguably greatest creation in recent years, the SkyActiv gasoline engine series, much lauded for its efficiency.