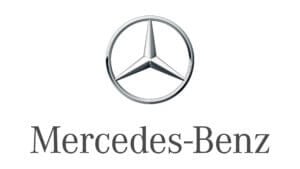 ---
Browse by Mercedes Benz Model (21 in total)
About Mercedes Benz
Is there a luxury car brand anywhere in the world as iconic as that of Mercedes-Benz? The song goes "oh lord, won't you buy me a Mercedes-Benz" for a reason! While one might argue that Joplin's song is more about consumerism than brand promotion, the idea of Mercedes-Benz cars and their desirability has stuck firm in most people's minds.
As car brands go, Mercedes-Benz has a pretty unique claim to fame since it contains the name of Karl Benz, the creator of the first internal combustion engine car, the Benz Patent Motorwagen, patented in 1886.
The full name brought together the Mercedes name created by Gottlieb Daimler's company Daimler Motoren Gesellschaft (DMG), who together with Emil Jellinek started creating Mercedes cars. In 1926, their group merged with Karl Benz's company to form Mercedes-Benz, actually Daimler-Benz at the time.
In its early days, Daimler and Jellinek had many highly prominent customers in Europe and the United States, but of course certain models like the Mercedes-Benz 770 is more infamous for being the favored vehicle of Nazi leaders, including Adolf Hitler. During the war, Mercedes-Benz also turned its attention to producing military vehicles and equipment.
It wasn't until 1958 that Daimler-Benz dealerships started popping up in the United States, which later were converted into the first modern Mercedes-Benz dealerships. In the decades that followed, Mercedes-Benz quickly became an international luxury brand recognized for its technical prowess.
Mercedes-led innovations include the multi-valve engine (1910), the supercharged engine (1921), the crumple zone (1951), the crash test program (1958), multi-link suspension (1982), 4MATIC all-wheel drive (1985), the smart key (1997), and many more. They were also the first to implement augmented reality (AR) navigation systems in their S-Class sedans.
The Mercedes-Benz range is now, of course, quite eclectic, including many classes, A-Class, C-Class, E-Class, and so on. Their best seller over the years by far has been the C-Class, seen not as the flagship model (S-Class), but as their main point of entry. The C-Class had sold 6.9 million units between 1993 and 2006.