Select Your Model Year...
Choose the appropriate model year for the Peugeot 3008 you are trying to find the oil type & capacity for from the list below.
Peugeot 3008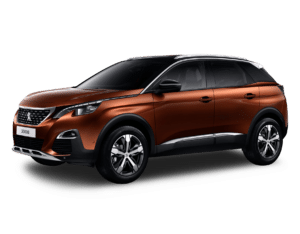 You can find 35 different trims for the Peugeot 3008 and their corresponding recommended oil type.
The years available stretch from 2009 through to 2023 and to view the oil type and capacity you just click to expand.
Essentially the SUV version of the 308 family car from the same company, the Peugeot 3008 is classed as a compact crossover SUV.
It contains the benefits (such as a roomy interior and easier access for passengers and luggage) as the car it is based on with less of the downsides (such as high running costs).
Launched at roughly the same time as the non-SUV version the car was a success but only managed to achieve around a quarter of the sales of its shorter cousin per year.
That was until the second generation model hit showrooms in 2016 and brought with it major improvements that helped it compete with other compact crossover SUVs on the market.
Peugeot 3008's had stiff competition from almost every major car manufacturer on the planet, such as the Ford Escape (Kuga in Europe) and the Nissan Rogue.
Inside the newer compact crossover SUV was a range of new technology for safety and comfort such as a customizable infotainment system and a smaller smart steering wheel.
With the redesign, the company had switched from a basic cheap-looking offering to an aggressive styled model that appealed to the modern car buyer that has a huge choice to choose from.
Sales of the new design rocketed as soon as became available and tripled within two years of release.