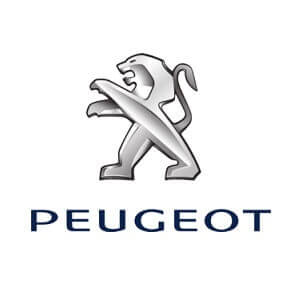 ---
Browse by Peugeot Model (19 in total)
About Peugeot
Peugeot, with its lion logo, is quite possibly the most iconic French car brand out there, along with Renault, of course. As a company, however, Peugeot boasts a history that stretches far back before its automotive history, being originally founded in 1810.
The company began as a family concern, specifically as a steel foundry. After a short time of producing steel, the company evolved to create metal tools, such as saws, and later even coffee grinders. Around 1880, they first broke into personal transport with the creation of Peugeot-brand bicycles.
Peugeot's automotive story began in 1889, when Armand Peugeot — who took the company into bicycles initially — commissioned the first Peugeot automobile, a three-wheeled steam-powered car that was originally designed by Leon Serpollet. Steam power worked, but was heavy and hardly viable for consumer use. It was after meeting Gottlieb Daimler and Emile Levassor in 1890 that Peugeot became interested only in gasoline-powered cars.
The brand was known for embracing innovations early on, and was the first company to fit rubber tires to their cars, and they were also among the earliest car brands to participate in formal racing activities. Early street-legal models include the Peugeot 3HP, 6HP, Type 19 and Type 125. Between the first and second world wars, they continued to refine and improve their cars, developing the Peugeot 201, Type 163, Peugeot 202, and others.
In the modern day, the brand is chiefly recognized as a main partner in the Stellantis group. As of 2017, they are producing around 2 million vehicles per year, and have been successful in the realm of electric cars, as well thanks to the release and success of the Renault Zoe EV. Their current lineup of hatchbacks, crossovers, and SUVs continues to be enormously successful in Europe, but alas not available in the US.
Besides passenger cars, Peugeot is also a leader in the development and sale of commercial vehicles, in particular commercial vans of varying sizes.