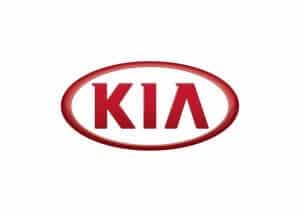 ---
Browse by Kia Model (18 in total)
About Kia
The rather slick-sounding Kia Corporation began its life as Kyungsung Precision Industry, and then Kia Motors Corporation. Most now know the company for its association with Hyundai Motors, but of course it was founded as an independent company back in 1944. In those early days, however, like many big automobile names, Kia didn't make cars. They started out making steel tubing and bicycle parts.
During the 1950s and 1960s, Kia got its first experience in full automobile production, making vehicles under license from Honda and Mazda. The company opened its first integrated plant back in 1973, but then later became subject to national dictator Chun Doo-hwan's national industry consolidation order, which effectively banned Kia from car manufacturing, forcing them to focus on trucks instead.
Kia rejoined the automobile game in 1986 with a partnership with Ford that eventually led to their own models being developed. Among the first cars was the Kia Pride, which was based on the Mazda 121. Others included the Kia Avella, based on Ford models and even exported overseas.
After a period of aggressive expansion that went awry during the Asian financial crisis, Kia was acquired by Hyundai in 1998, much to the chagrin of Ford who had also bid for the company having had an interest in it since the 1980s. As things stand today, however, Hyundai's originally 51-percent stake has been diluted down to just under 34 percent.
Kia now stands strong as a key Korean brand helping to promote South Korean design and ingenuity around the world. Kia models are especially popular for their affordability, but have taken many by surprise for their level of luxury and features, too. The Kia Telluride became an overnight phenomenon after launch in 2018 and facelifting in 2022 as a US-only SUV model, taking the US market and other brands somewhat off-guard.
Other top-selling global Kia models include the Sportage, Seltos, Rio, Forte, Sorento, Optima, and many others.